We're looking forward to getting back to working with you
As our industry begins to open up, and organisations begin to invite and accommodate their customers again, we thought we should get you up to date with some of our latest products and the services we can provide. We'd very much like to get back to working with you again and would be happy to discuss any projects that you think we may be able to help with.
We can supply a variety of products for all sectors to help keep all areas safe for employees, visitors and customers. We can supply and service Occupancy control systems that help count and manage the number of customers allowed inside the premises at a time. Alongside this we can offer a wireless and free-standing barrier system, which will enable an efficient and controlled queuing system.

To protect your front-line staff against any risk, we can also manufacture fully customisable personal protection screens, allowing safety on your premises and mitigating any risks concerned with Covid-19. Our Personal Protection Screens are clear and made with a strong, durable, and long-lasting material, making sure they continue to stay in place. They're also perfect for good visual contact and interaction between individuals.
More recently we have launched our very own in house designed, manufactured and tested Alligator Cable Carrier. It is designed to be the fastest method of getting 400Hz ground power connected to the arriving aircraft on stand, thereby reducing aircraft fuel cost, aircraft noise and CO₂ emissions.
We can offer full service and maintenance packages for these, and all of our other product ranges.
Some of our new products & services
Case study
Installation of High Speed Doors at London City Airport fire station
JLC Group recently provided and installed High Speed Doors at London City Airport fire station, allowing quick access for the fire personnel using automatic or manual systems.
Read more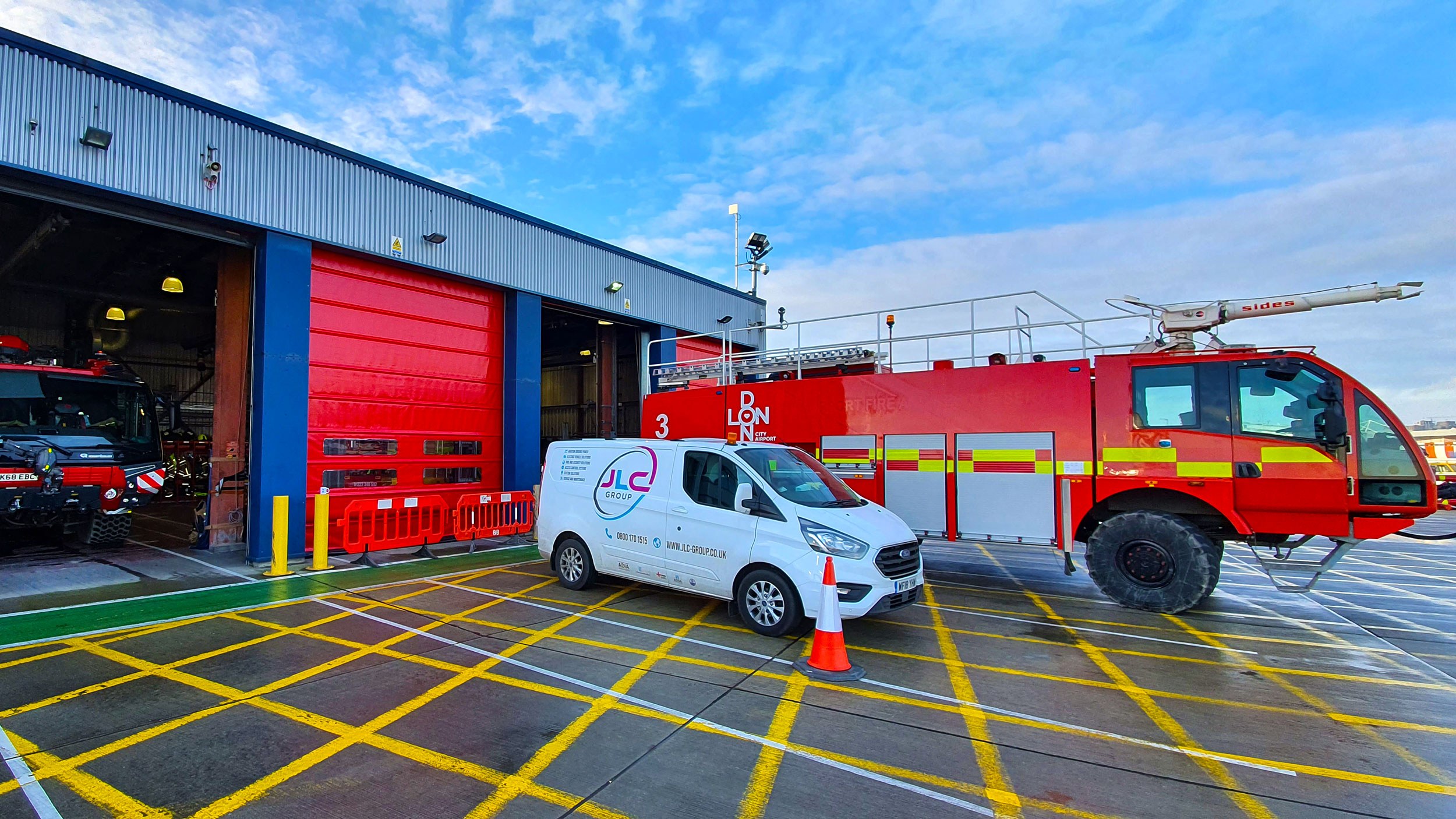 Let us know if we can help
Give us a call on 0800 170 1515 or send us a message using the form below and we can arrange for a visit to discuss your requirements further.
Nathalie Hayes
Contracts Manager
For further details
Complete the enquiry form and we will be in touch