Electric Vehicle Charging Points
JLC Group can supply individuals or businesses with electric vehicle charging points for the home, commercial locations, workplaces and fleets. We are OZEV approved suppliers and installers of ROLEC, Podpoint, Hypervolt, Wallbox and SyncEV chargers.
Product details
JLC group are pleased to have become ROLEC, Podpoint, Hypervolt, Wallbox and SyncEV charge point approved installers.
This includes supply and installation of electric vehicle charging solutions for the home, commercial locations, workplaces and fleets. We can offer a huge range of AC Fast and DC Rapid charging points and have the reputation for delivering cost-effective, scalable solutions to suit all budgets and requirements.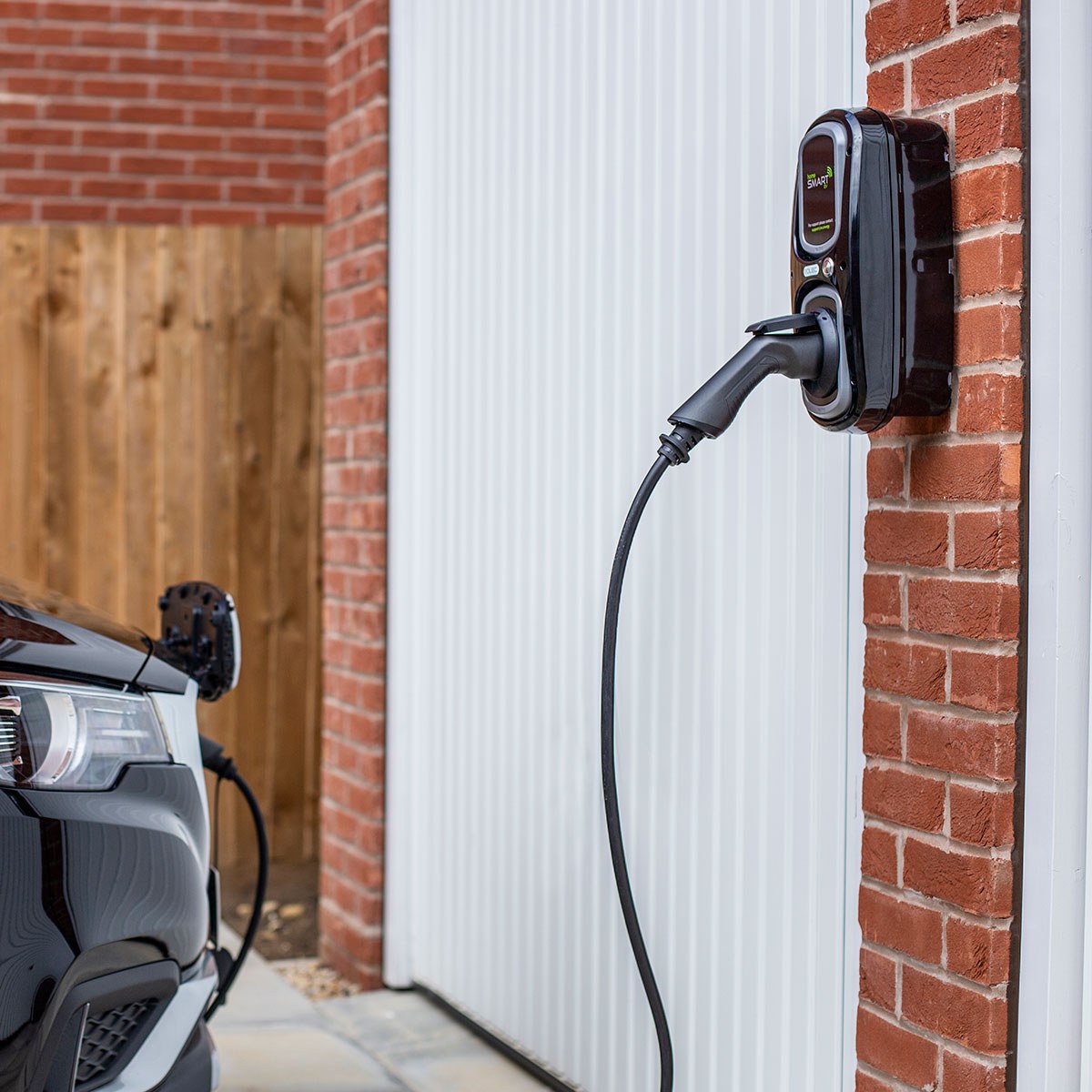 The ROLEC WallPod HomeSmart charging unit
Key features
Europe's largest and most comprehensive range of electric vehicle (EV) charging points and solutions
The UK's most competitively priced EV charging points and cables
Charging points compatible with ALL EVs and PHEVs
Corrosion resistant, fire retardant and impact resistant design
Faster, greener, cheaper charging
ROLEC have been chosen as charge point partners for various reputable businesses and organisations
The extensive range of Rolec electric vehicle charging points has proven to be a success amongst many businesses and organisations, with thousands opting for ROLEC's smart OCPP compliant back office management system.

Let us help you take advantage of significant cost savings when purchasing and installing electric vehicle charging points at your homes and workplaces.

JLC Group are OLEV approved EV charge point installers
Looking for a cost effective all electric delivery vehicle? The JLC City Van is perfect for zipping around and navigating in confined areas and is available as either a Flatbed or Box Style Van.
Downloads
JLC Electric Vehicle Charging Points
Our services
We offer a range of after-care packages covering the service, maintenance and repair of our entire range of products. Our engineers are also able to maintain, repair and provide support for a wide variety legacy systems.
JLC Group can also fully complete new installs of all the products we offer, without the need for use of subcontractors. Not only can we supply the required parts & labour to complete new installation projects, JLC Group also has the competence to act as principal contractor on sites with full CDM capabilities.
Nathalie Hayes
Contracts Manager
For further details
Complete the enquiry form and we will be in touch