Aviation Cable Lanyard
Internal fractures caused by the weight of the cable at the aircraft socket are a leading reason why Ground Handling Companies, Airlines and Airports are constantly replacing their GPU cable. Use of the JLC Lanyard reduces the strain on the aircraft socket thereby extending the lifecycle of the cable harness.
Product details
JLC Group has engineered a new cost effective stress relief cable harness for use on 400hz aviation cables. The lanyard supports the weight of the cable from the aircraft instead of plug, reducing the risk of cable fractures and internal damage to the plug.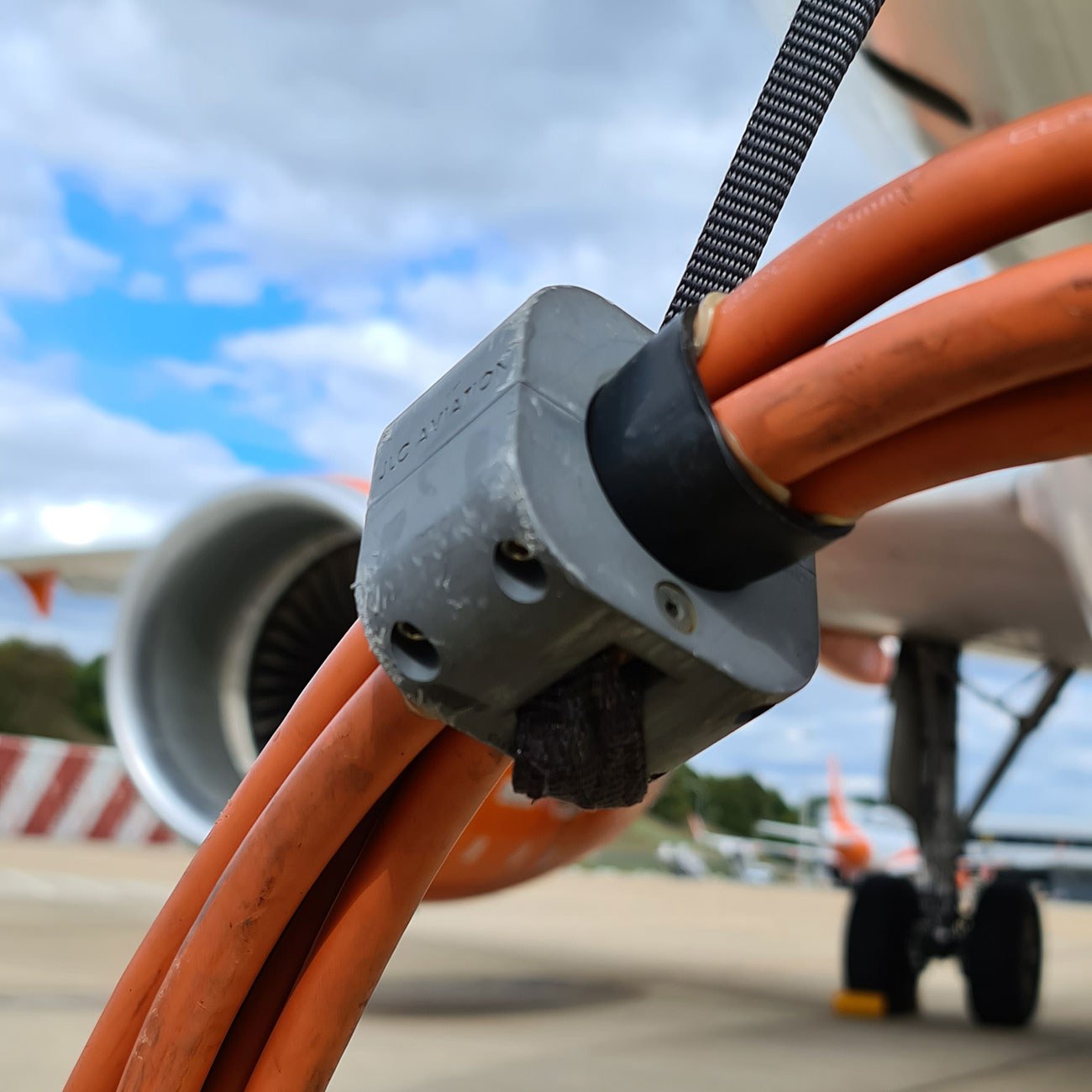 Due to its exceptionally long life-cycle, our aviation cable and lanyards are in use at some of the UK's busiest airports. We pride ourselves on being able to deliver our products to our customers across the UK on time and in a cost effective manner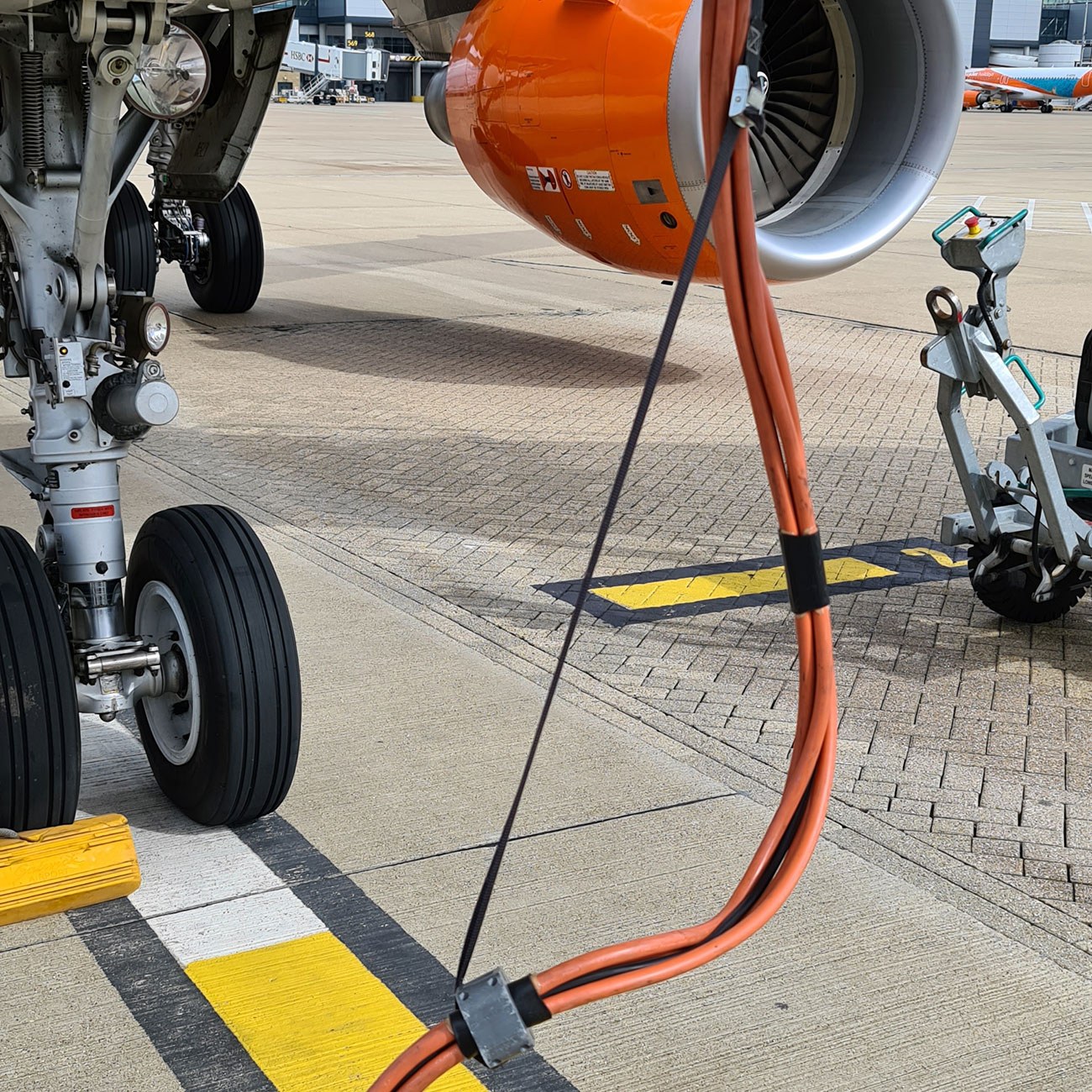 Key features
Used on all common aircraft models
Constructed from hard wearing ABS Plastic and stainless steel
Adjustable strap to best fit aircraft and stand
Quick and simple to install
Fit all common 4x70mm and 7x35mm cables
Can be pre-installed on all types of JLC Cable Harnesses
Maximum working load: 100kgs
Working length: 300 to 1200mm
RoHS compliant
Our services
We offer a range of after-care packages covering the service, maintenance and repair of our entire range of products. Our engineers are also able to maintain, repair and provide support for a wide variety legacy systems.
JLC Group can also fully complete new installs of all the products we offer, without the need for use of subcontractors. Not only can we supply the required parts & labour to complete new installation projects, JLC Group also has the competence to act as principal contractor on sites with full CDM capabilities.
Nathalie Hayes
Contracts Manager
For further details
Complete the enquiry form and we will be in touch