Covid 19 Personal Protection Screens
With our range of Personal protection screens, Body temperature monitoring equipment and Hand sanitisers, we are able to help you, your staff, visitors, customers and students protect themselves from Covid 19.
Product details
The clear screens made from PET-G (Polyethylene Terephthalate) which has high stiffness, hardness and good impact resistance, can be manufactured to your exact specification. It also allows for good visual contact and interaction between individuals. The 'G' stands for glycol-modified which makes the resulting resin clearer and less brittle than raw PET.
Non-Contact Body temperature thermometers complete with digital readout, allows for safe, free from cross-infection usage.
Our hand sanitisers are 'touch free' and unique in being fitted with body temperature thermometers.
Key features
Personal Protection Screens modular and suitable for information desks, reception areas, check in, boarding etc. Fully customisable.
Walkthrough Metal Detector with temperature detection
Temperature Measuring integrated with access control
Touchless Switches, Elbow Switches and Foot Door Openers
Handheld Temperature Device
Case study
RAF Northolt
RAF Northolt required a bespoke screen for their 7.5 metre wide 'unusually shaped' reception desk, to allow them to continue operating throughout the Covid 19 pandemic.
Read more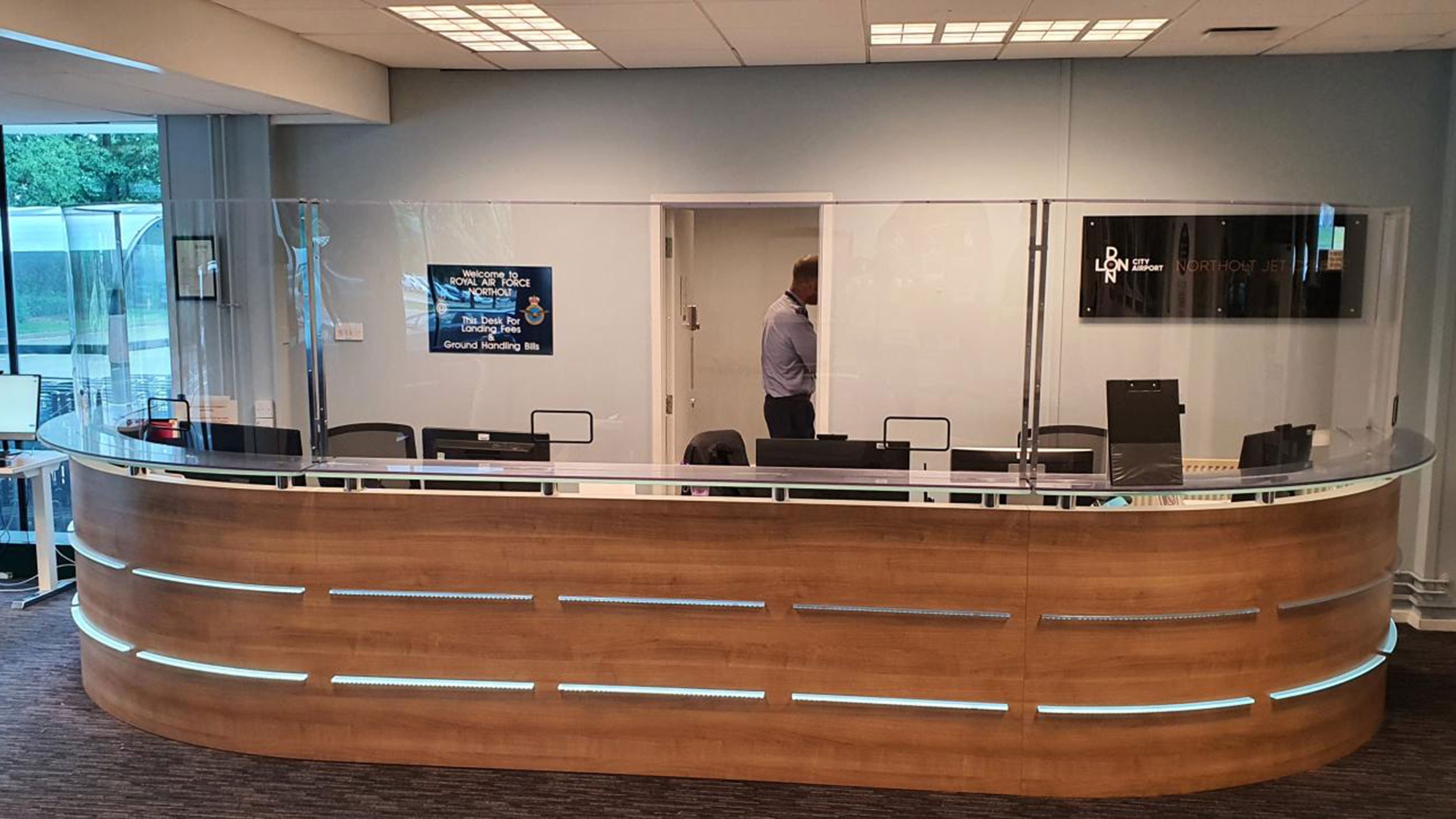 Our services
We offer a range of after-care packages covering the service, maintenance and repair of our entire range of products. Our engineers are also able to maintain, repair and provide support for a wide variety legacy systems.
JLC Group can also fully complete new installs of all the products we offer, without the need for use of subcontractors. Not only can we supply the required parts & labour to complete new installation projects, JLC Group also has the competence to act as principal contractor on sites with full CDM capabilities.
Nathalie Hayes
Contracts Manager
For further details
Complete the enquiry form and we will be in touch