JLC feature in the latest Ground Handling International Magazine - Oct 2021
We are delighted to feature in the latest edition of Ground Handling International Magazine
Ground Handling International has been serving the global ground handling industry for over 20 years by providing an essential blend of industry news, in-depth features and coverage of a wide range of issues of relevance to those involved in decision-making within the handling sector that includes all aspects of above and below the wing operations including cargo handling. Today the title is recognised as the voice of the handling industry and has become essential reading for any handler across the globe. Ground Handling International is published six times a year in printed magazine format and is also available in electronic format.

The new Editor of GHI visited us here at JLC headquarters. We talked about how we have successfully survived the pandemic, despite having a significant amount of work in the Aviation sector previously, and also demonstrated our range of commercial EV's, perfect for airside operations!
You can see the article here : Digital Magazine (groundhandling.com). Check out page 39!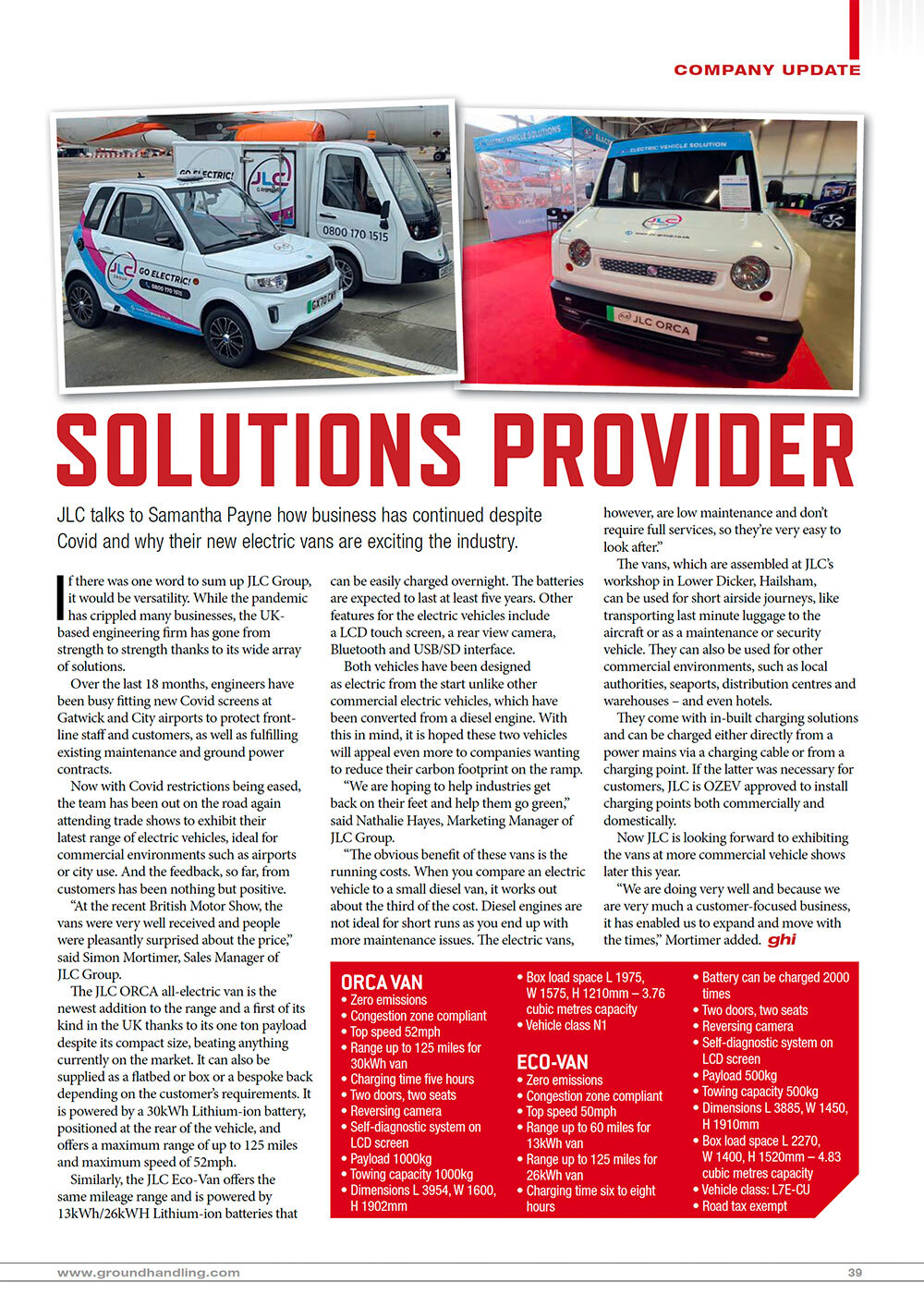 If you are interested in finding out more about any of our products and services, contact us today on:
t : 0800 170 1515
e: sales@jlc-group.co.uk
Looking for a cost effective all electric delivery vehicle? The JLC City Van is perfect for zipping around and navigating in confined areas and is available as either a Flatbed or Box Style Van.
Nathalie Hayes
Contracts Manager
For further details
Complete the enquiry form and we will be in touch