We have current availability of both the 13kWh and 26kWH ECO-Van.
Contact us today to organise a demonstration drive of our eco friendly fully electric van. With low emission targets being set across cities in the UK, now is the time to consider investing in electric, zero emission vehicles. With a low centre of gravity due to the positioning of the battery pack, coupled with all round disc brakes and an ABS braking system, the ECO-Van's safe driving characteristics are assured.
This highly practical, affordably, fully electric van is perfect for city couriers and local delivery services. It is also ideal for tradespeople and commercial environments such as Airports, Seaports, Local Authorities, Distribution Centres and Warehouses.
At JLC Group we are also OZEV approved, and can offer a range of charging points to suit your requirements. Let us help you take advantage of significant cost savings when purchasing and installing electric vehicle charging points at your homes and workplaces.
If you are interested in finding out more about our range of EVs, charging points, or any of our other products or services, please contact us using the details below:

t : 0800 170 1515
e: sales@jlc-group.co.uk

Case study
RAF Northolt
RAF Northolt required a bespoke screen for their 7.5 metre wide 'unusually shaped' reception desk, to allow them to continue operating throughout the Covid 19 pandemic.
Read more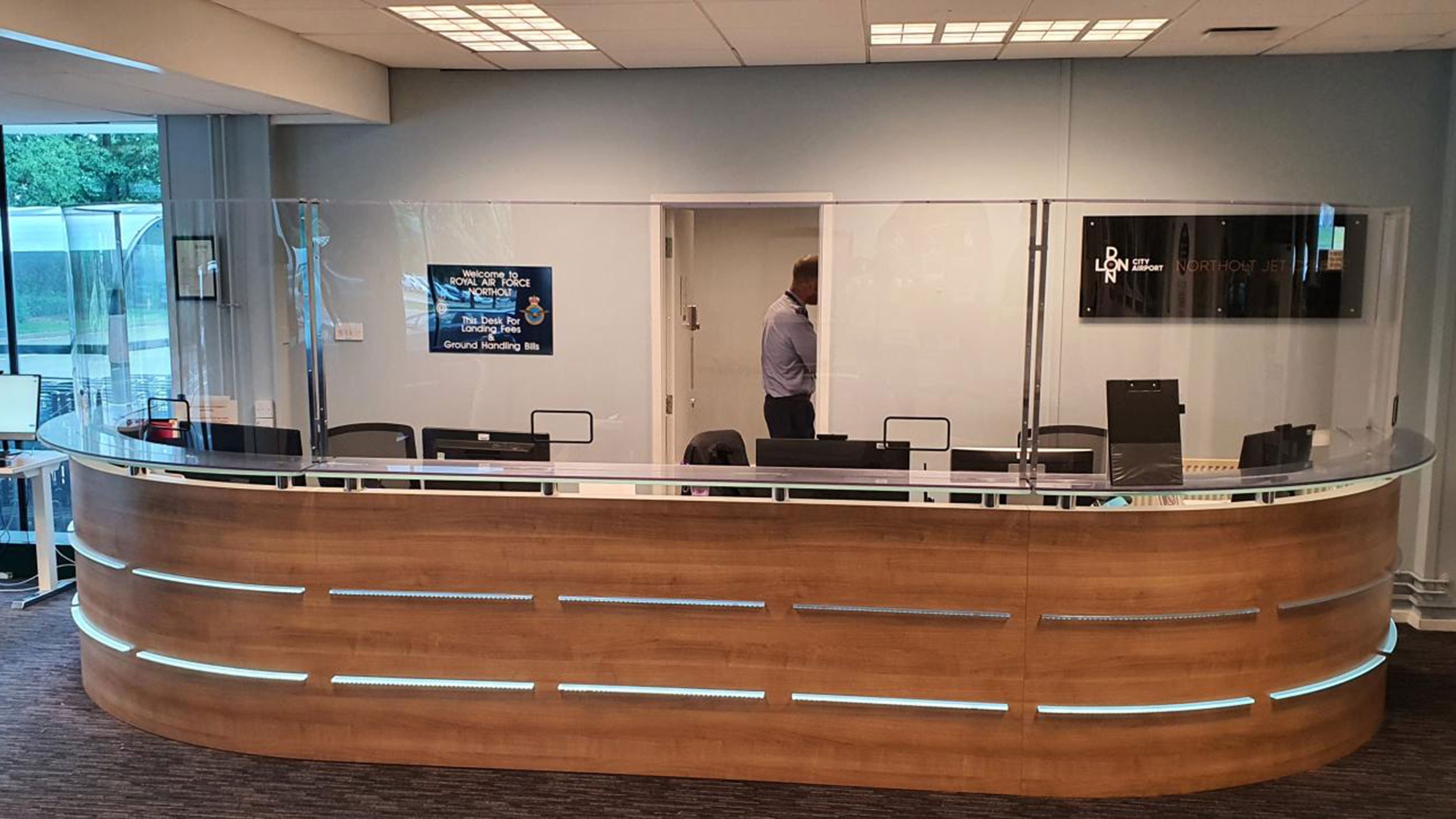 Nathalie Hayes
Contracts Manager
For further details
Complete the enquiry form and we will be in touch