Nosmoke Trucki
Inspired and built on the platform of the NOSMOKE Original, the TRUCKI brings an answer to all your commercial requirements. With a payload of 600kg, and a 2m3 load capacity, the TRUCKI is a practical and stylish solution to a vast range of transport needs.
Product details
The TRUCKI is perfect for city couriers and local delivery services. It is also ideal for tradespeople and commercial environments such as Airports, Seaports, Local Authorities, Distribution Centres and Warehouses. In fact, anywhere in the UK for short journeys transporting goods.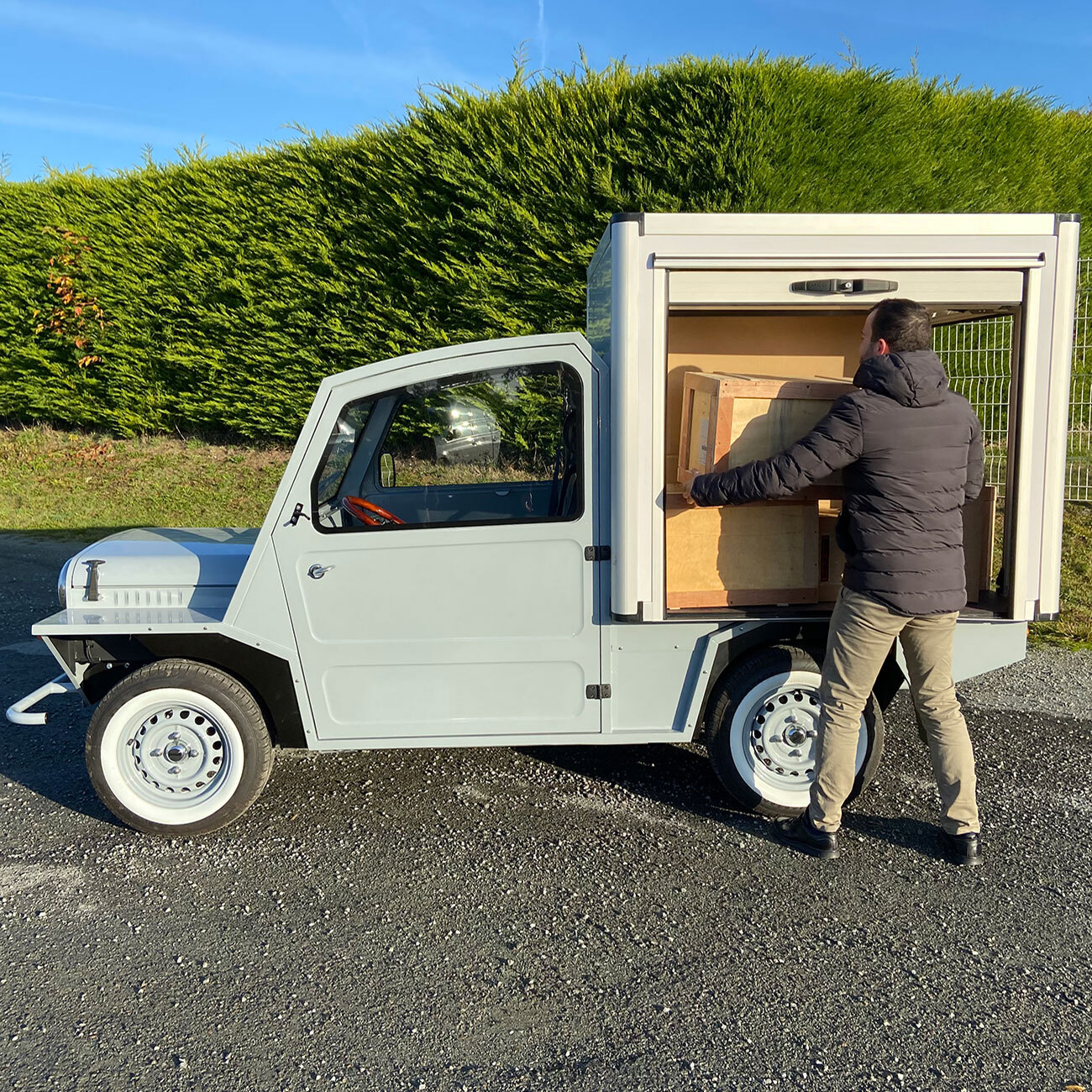 Key features
No emission, just emotion!
Congestion zone compliant
Top speed 44mph
Range 62 - 93 miles, depending on lithium pack
2 seats
2 years warranty
Capacity: 2m3 / 2,000L
Low maintenance
Class N1 (Available June 2022)
Our services
We offer a range of after-care packages covering the service, maintenance and repair of our entire range of products. Our engineers are also able to maintain, repair and provide support for a wide variety legacy systems.
JLC Group can also fully complete new installs of all the products we offer, without the need for use of subcontractors. Not only can we supply the required parts & labour to complete new installation projects, JLC Group also has the competence to act as principal contractor on sites with full CDM capabilities.
Nathalie Hayes
Contracts Manager
For further details
Complete the enquiry form and we will be in touch