We were delighted to host Nusrat Ghani, local MP for Wealden, last month at our JLC Headquarters.
Nusrat Ghani came to visit last month to learn all about us here at JLC, what products and services we can offer, and also what initiatives we are working on to support the local area and helping other organisations work towards a net-zero future.
Our impressive core range of affordable, adaptable, multi-use electric vehicles are available now, and include both the Orca and ECO-Van, both with an impressive range, payload and top speed. Our work with local Airports is also significant, as not only do we supply and install a vast range of products, we also have ongoing extensive service and maintenance contracts.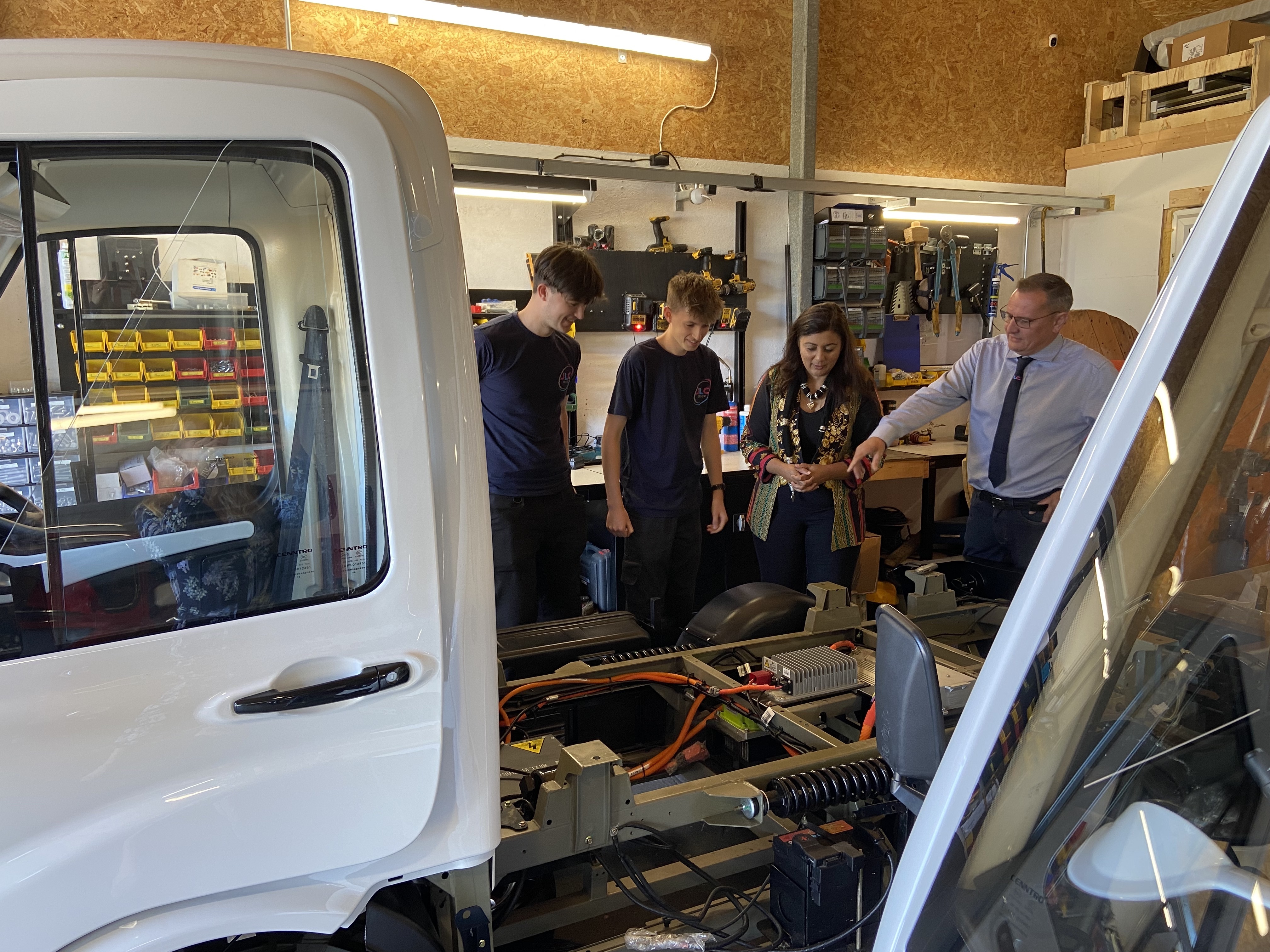 At JLC Group we pride ourselves on being a solutions provider. We work with customers to supply solutions, but we also assist in maintaining these solutions to enable efficiency and generate cost savings. We have recently worked closely with our local FE College, East Sussex College Group, who supported us in employing two local Apprentices who are a fantastic addition to our Engineering team.
You can read more about the visit here: Nusrat Ghani supports emission-free vans made in Lower Dicker | Nus Ghani
For further information on the products and services that we can offer, please do not hesitate to contact us:
0800 170 1515
sales@jlc-group.co.uk
www.jlc-group.co.uk
Looking for a cost effective all electric delivery vehicle? The JLC City Van is perfect for zipping around and navigating in confined areas and is available as either a Flatbed or Box Style Van.
Nathalie Hayes
Contracts Manager
For further details
Complete the enquiry form and we will be in touch