At JLC Group we have been busy installing our bespoke personal protection screens at a busy London airport
At JLC Group we have been working tirelessly to help prepare one of London's busiest airport for their predicted increase in passenger footfall and flight activity for this summer.
Our personal protection screens can be made to fit any requirements you may have, and are completely customisable. Made from PET-G, they are robust and will withstand considerable pressures and forces. This simple but effective barrier will create a non-obstructive shield helping safeguard employees and customers from airborne pathogens such as Coronavirus (Covid-19).
If you are interested in finding out more about our personal protection screens, or any of our other products or services, please contact us using the details below:
t : 0800 170 1515
e: sales@jlc-group.co.uk

Case study
RAF Northolt
RAF Northolt required a bespoke screen for their 7.5 metre wide 'unusually shaped' reception desk, to allow them to continue operating throughout the Covid 19 pandemic.
Read more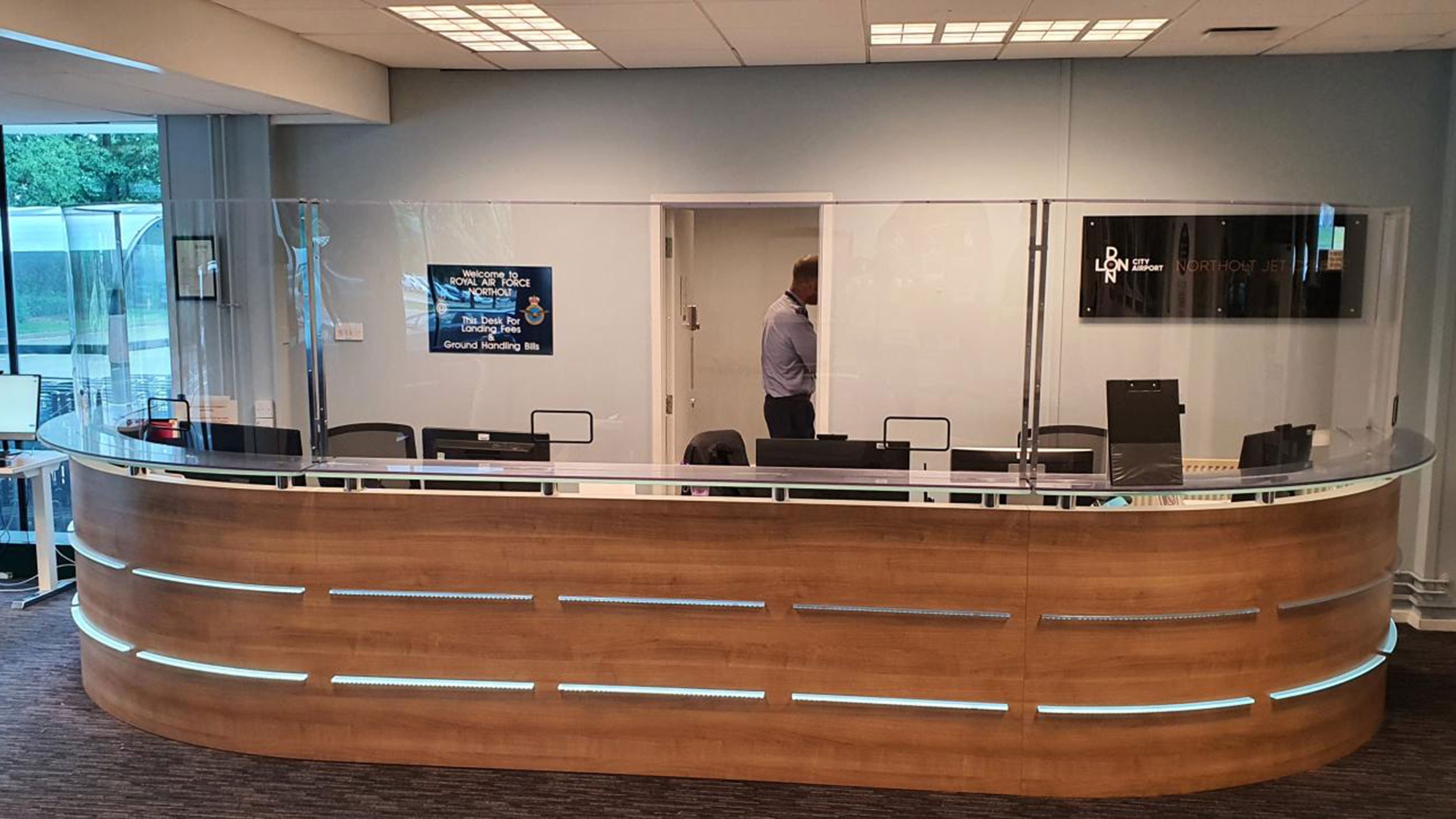 Nathalie Hayes
Contracts Manager
For further details
Complete the enquiry form and we will be in touch