We have been busy supporting Airports as they begin to ramp up activities
At JLC Group we have been busy supporting our customers, enabling them to be ready for when restrictions ease and customer volumes increase
As the Aviation industry begins to open its doors, and air travel is slowly becoming the norm again, here at JLC we have been supporting our customers in a number of ways. Where increase in passenger flow is imminent, we have been working behind the scenes to help ensure our Customers' assets are running correctly, and to full efficiency, but also by supplying, constructing and installing personal protection screens.
Our personal protection screens are designed for use at information desks, reception areas, check in desks and boarding gates, and can be free standing, floor, or desk mounted. All our screens aim to instil confidence in both employees and customers, by creating a safe barrier between them, therefore reducing the direct impact of droplets.
Our screens are made from PET-G, which is a thermoplastic polyester that provides significant chemical resistance, durability, and excellent formability for manufacturing. It can tolerate a tremendous amount of pressure without cracking.

If you are interested in finding out more about our personal protection screens, or any of our other products or services, please contact us using the details below:
t : 0800 170 1515
e: sales@jlc-group.co.uk

Case study
RAF Northolt
RAF Northolt required a bespoke screen for their 7.5 metre wide 'unusually shaped' reception desk, to allow them to continue operating throughout the Covid 19 pandemic.
Read more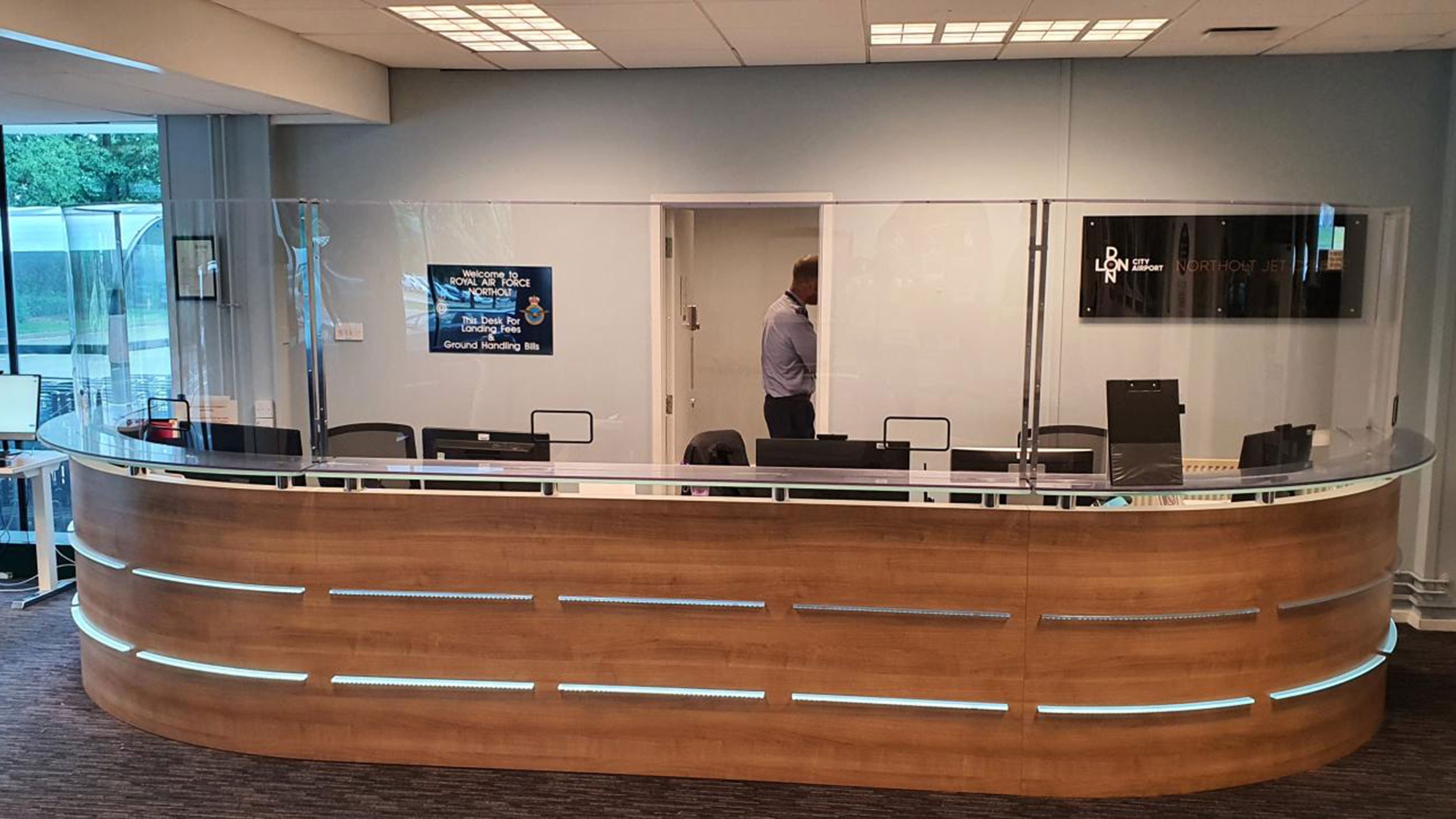 Nathalie Hayes
Contracts Manager
For further details
Complete the enquiry form and we will be in touch