Airbar-Q Barrier System
Airbar-Q has been specifically created to enable efficient and controlled queuing systems allowing higher efficiency, enabling cost saving and revenue generating solutions, forming a key component within your customer's journey through spaces like airports and retail environments.
Product details
The Airbar-Q unit has multiple scale-able features allowing each individual scenario to be catered for through the various standard and optional features.
The product has been designed to connect with many different hardware and software applications including people counting, queue management applications and remote control triggers. This offers maximum flexibility for many different applications for our barrier system from controlling occupancy levels during the COVID-19 pandemic to increasing passenger journey efficiency within an Airport. It is unique in its ability to control zoned areas within an environment which is particularly useful in retail applications.

Key features
Customer counting occupancy monitoring through automated Infrared or Camera technology
Wireless receiver for scale-able solutions
Easy swap Airbar system
Green and Red Light feature on both sides of post
Crowd barrier attachments (belt & metal barriers)
Wheeled system for easy charging and storage
12V battery system for full charge life of 30+ hours
Battery level meter to monitor system charge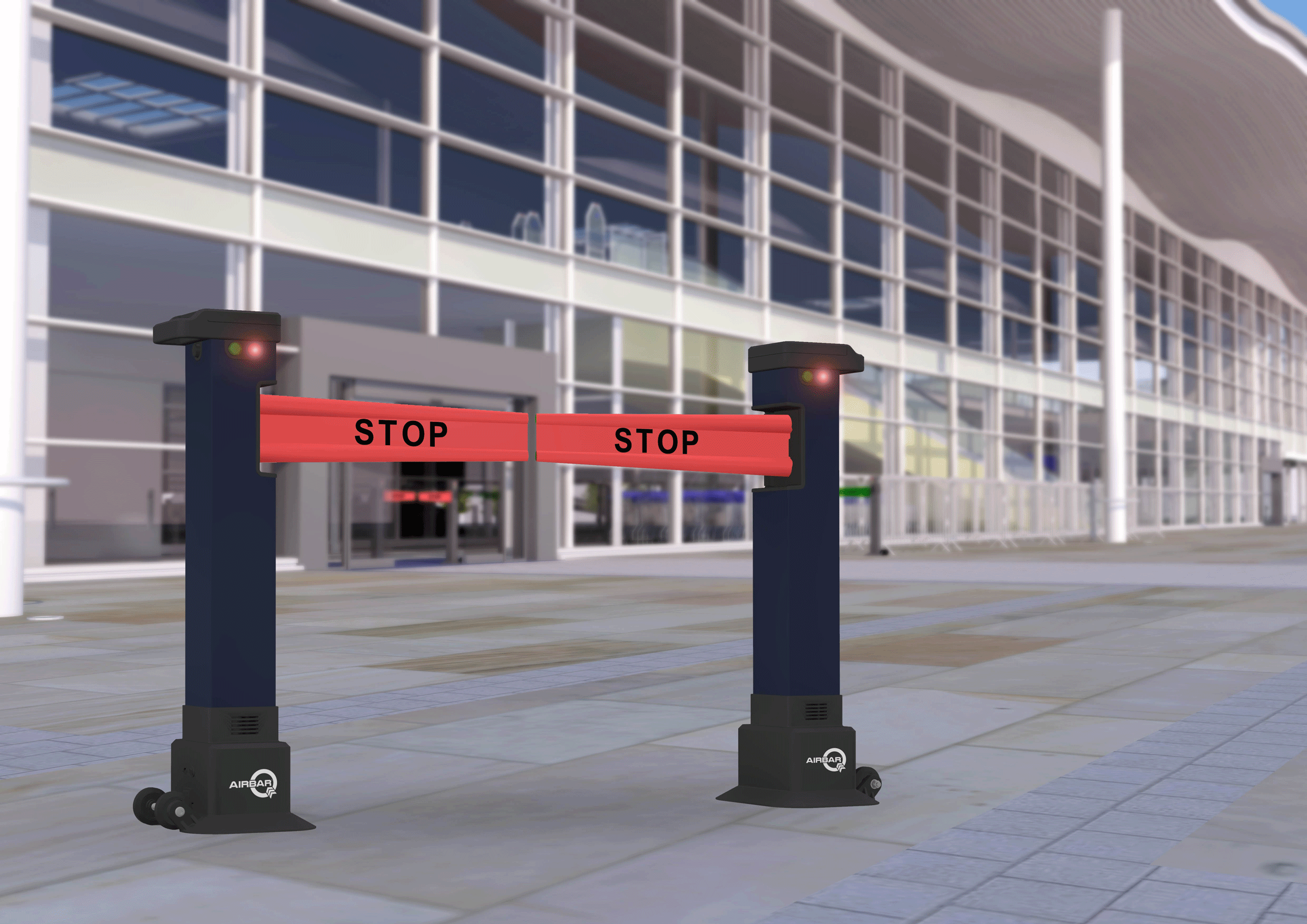 The Airbar barrier itself is a flexible material, ensuring there is no risk of harm to customers whilst creating a visible and physical barrier with customisable messages / logos and advertisements.
Downloads
JLC Airbar-Q Barrier System
Our services
We offer a range of after-care packages covering the service, maintenance and repair of our entire range of products. Our engineers are also able to maintain, repair and provide support for a wide variety legacy systems.
JLC Group can also fully complete new installs of all the products we offer, without the need for use of subcontractors. Not only can we supply the required parts & labour to complete new installation projects, JLC Group also has the competence to act as principal contractor on sites with full CDM capabilities.
Nathalie Hayes
Marketing Manager
For further details
Complete the enquiry form and we will be in touch